The 20th European Trade Fair for Machinery, Equipment, Technology and Supplies for the Woodworking Industry - HOLZ-HANDWERK & FENSTERBAU FRONTALE - took place from 12 to 15 July 2022 at the Nuremberg Exhibition Centre, showcasing the latest trends and innovations for the woodworking and processing sector - from sawing and sanding machines to woodworking machinery and extraction systems. HOLZ-HANDWERK & FENSTERBAU FRONTALE is one of the most important events in the European region for the industry and, as proof of this, this year's fair brought together more than 700 exhibitors from 33 countries.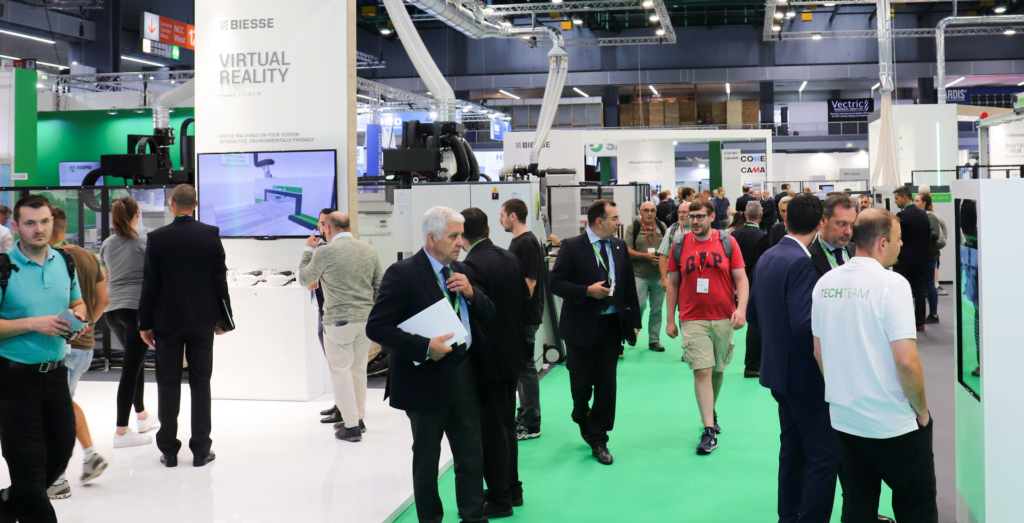 During this edition, the Biesse Group presented its latest automation, digitalization and software solutions. They also presented the new partnership between Biesse Group and imos a global company and benchmark in the production and distribution of software for the furniture and woodworking industry.
"We are proud to present the partnership with IMOS, through which we can raise the technological and digital level of Biesse solutions, offering software specifically designed for cabinet design and construction. This major partnership will allow us to offer the market a complete, high-level solution, covering all production phases, from cabinet design to production, ensuring continuous and highly specialised assistance at all times." said Ettore Vichi, Commercial Director Wood EMEA – APAC.
Thus, imos iX allows:
- Interfacing with all Biesse programs B_SOLID, B_NEST, B_OPTI
- Furniture production management from the 3D design phase to the planning of the production process
- Connecting the designs created with machines in production
- Management of all work phases (cutting, milling, drilling, edgebanding, assembly)
- Connect with iFurn, the cloud service for digital product data, providing an always up-to-date library of accessories and hardware
So furniture manufacturers who own Biesse machines can confidently use imos software to manage their in-house design and production activity. For a fast and efficient way of working they can turn to configurable database solutionsstandard or customised for furniture production, built on the imos platform. With this partnership, imos once again demonstrates that it is a strong and reliable partner in the industry.