On August, 15th 2022, imos released the latest version of its CAD/CAM software, available worldwide, to all users: imos iX 2021 SR 2 (Software Release 2). With this new release, imos optimizes a number of features to improve usability and processing speed. Below are the biggest improvements and new features this release brings.
imos CAD
Article Designer
A search function has been introduced for quick access. Just start typing the search term for variables and content and you can find any item immediately.
The view mode has also been changed, and connections or subdivisions of a cabinet have become visible when designing in Article Designer. You now also have the ability to see in real time the dimensions between the wall and the furniture body, side transitions, while the animation function for doors allows them to be opened in the drawing.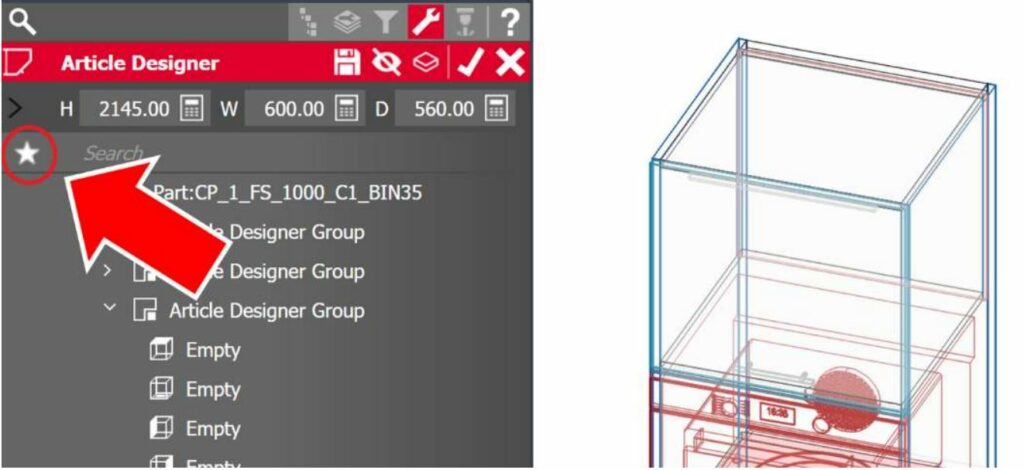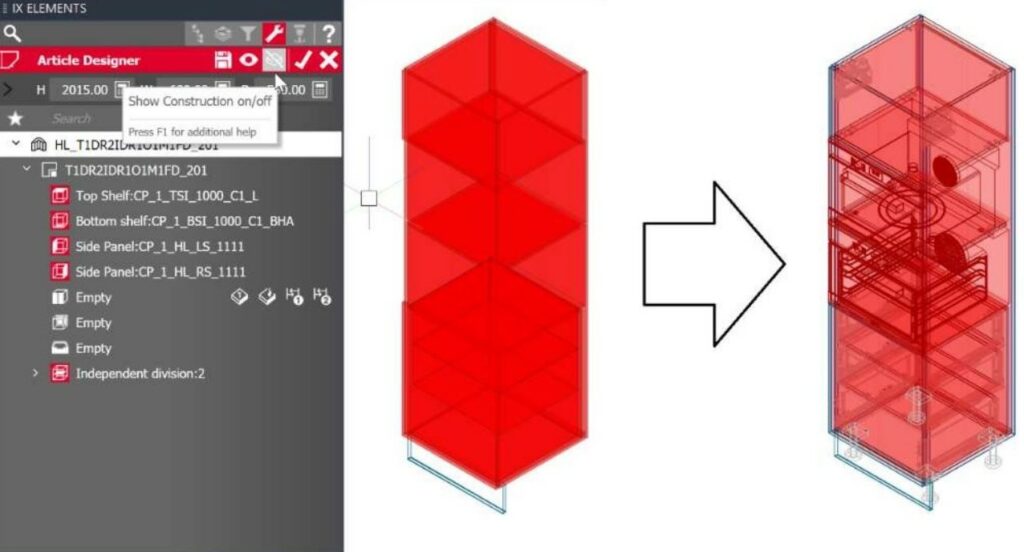 Object Designer
In the Contours and connectors sub-module, a new function for attaching connectors to the edges of side view contours has been introduced.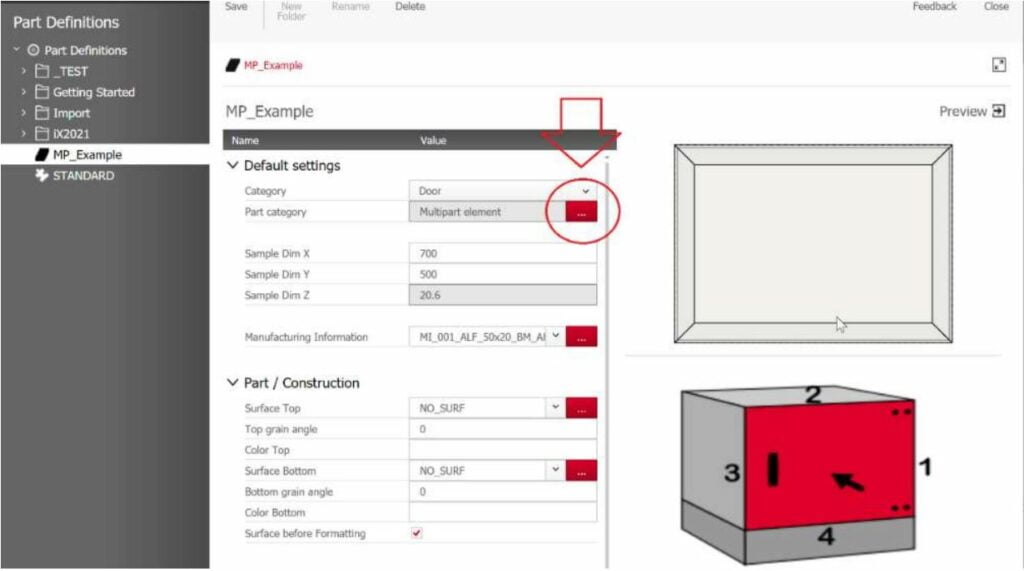 Multipart Editor
This module has been optimised with new and modern surface technology, while unified functions and CAD-free data creation in iX Organizer ensure ease of use.
Software interface in imos iX 2021 SR 2
imos does its best to provide its users with the most user-friendly interface possible, which is why, in the second update of iX 2021, they added a secondary dialog box for linear divisions and made adjustments to the "construction principle" box.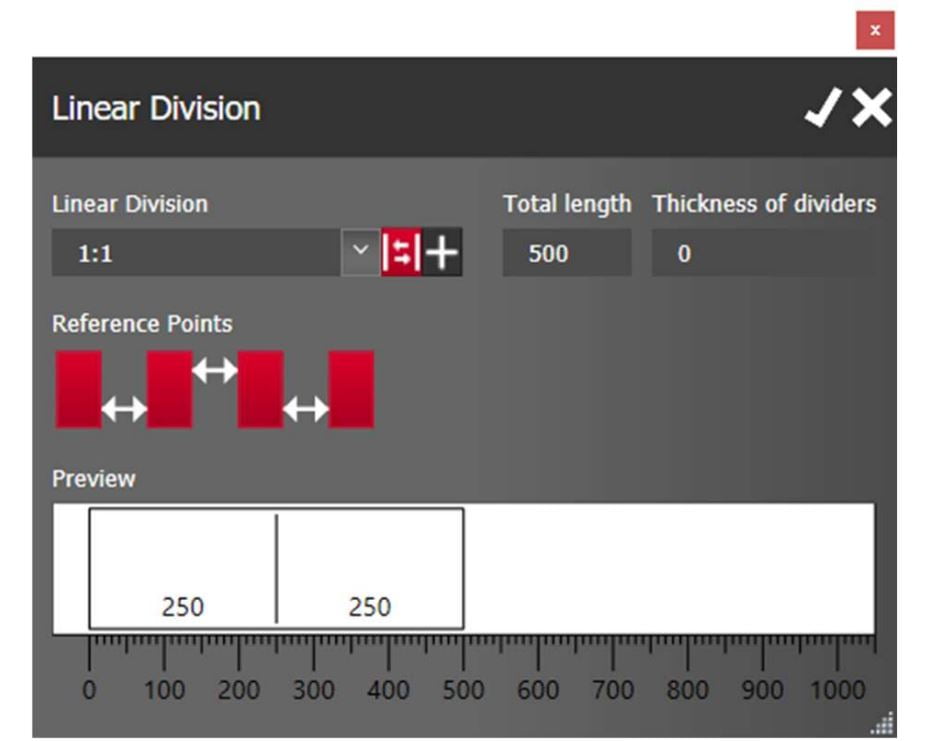 Drawing output
In the Drawing output module the possibility to show/hide sections and to display hatched colours in cross sections of a drawing has been created. New attributes have been created for labels and section titles and the possibility to label acquired landmarks and connectors.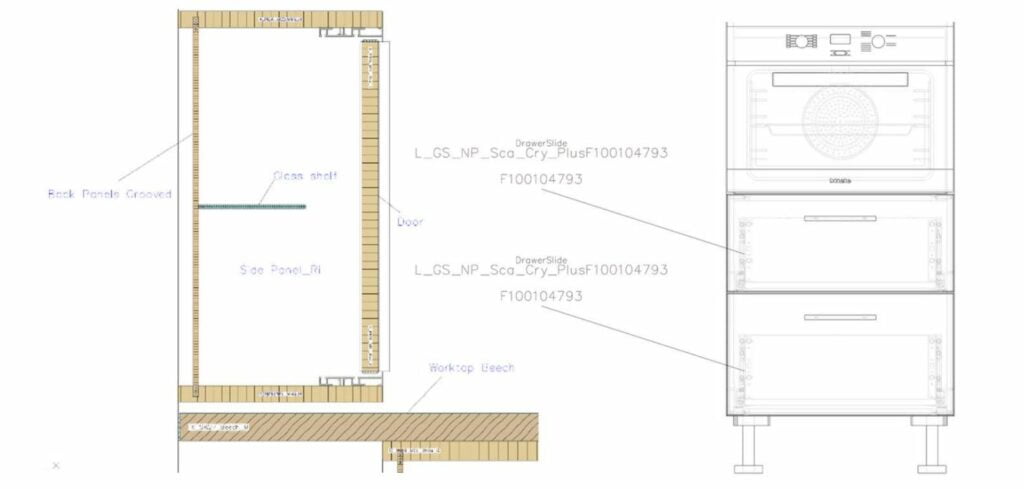 Document Manager
In Document Manager new features have been also added such as: rendering outputs via Document Manager, configurable output path for MultiSheet PDF and the possibility to size and index the links.
Rendering in imos iX 2021 SR 2
The Rendering module has also been optimised and it is now possible to create professional renderings in 2-3 minutes. At the same time, imos provides an extensive collection of video tutorials from which you can learn how to get a high-quality render.
imos CAM
Improved data creation
It is now possible to duplicate and edit attachment points for new use cases. Suggested values are displayed in the machine parameters and allocation lists (parts lists) can be created directly from CAM. 
Postprocessors
A new Homag PP format has been introduced: MPRXE (woodWOP 8).
Improved CAM dialogue
The way errors are detected and reported after running CAM had been improved. Suggested values are displayed in the machine parameters and allocation lists (parts lists) can be created directly from the CAM. System and error messages are now converted into understandable information and NC programs can be previewed with images and animations.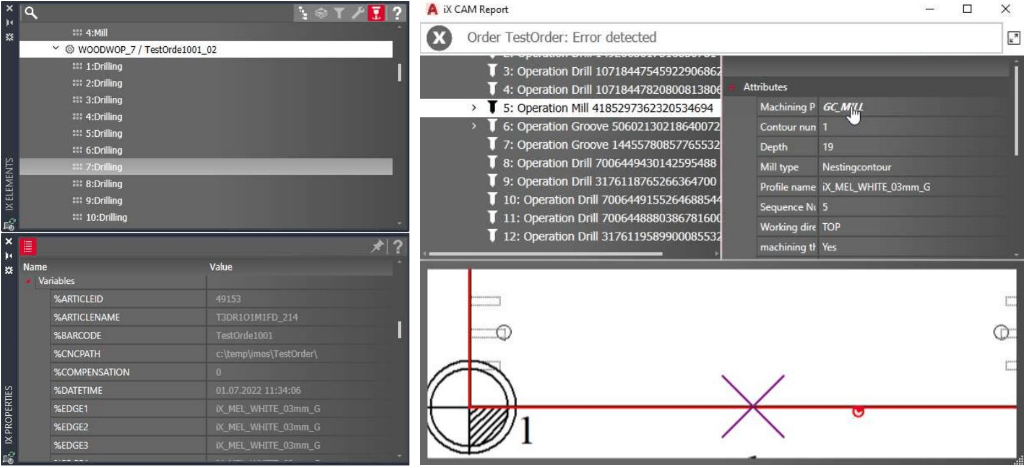 Optimizations and new features are available free of charge to users with a current maintenance contract and can be downloaded and installed through the iX Support Center.
If you want to know more about the imos iX 2021, please read this article. If you want to learn more about the second software release, you can download "Whats New imos iX 2021 SR2" on your computer.