Romexpo, in partnership with the Association of Romanian Furniture Manufacturers (APMR) and the County Chambers of Commerce and Industry, organizes, in Hall B2 of the Romexpo Exhibition Centre, the 31st edition of International Furniture, Equipment and Accessories Fair - BIFE-SIM.
The event will take place from 22nd to 25th of September and will bring together over 100 exhibitors from Romania, Moldova, Italy, Bulgaria, Poland, Serbia and Turkey.
The exhibition aims to present the latest news in the furniture sector and is addressed to companies from Romania and abroad, namely: manufacturers, importers, distributors of furniture and specific decorations, as well as those who produce or sell equipment, accessories and technologies for the wood industry.
Divided into thematic sectors, the fair brings together the offer of the Classic Furniture, Design, Comfort, Decoration and Lighting Salons, where visitors can receive advice and ideas for transforming their home into the ideal home, and the Kitchen Salon, which complements the concept of interior decoration and design. For a complete industry picture, BIFE-SIM 2022 also presents a rich offer of equipment, machinery, raw materials and technologies for the wood industry to streamline the production flow
During the 4 days of the exhibition, visitors (specialists or the general public) will be able to attend conferences and workshops and find out about the most important news and trends in the furniture industry. It will also be possible to visit the exhibition with the winning entries of the National Design Competition, about which I wrote here.
Și în acest an, Tesagon se numără printre expozanți, împreună cu partenerii imos România. În standul 33 din Pavilionul B2 se vor organiza prezentări ale tehnologiilor 3D ALL, iWERP and imos, produse special create pentru îmbunătățirea fluxului de proiectare și producție în fabricile de mobilă.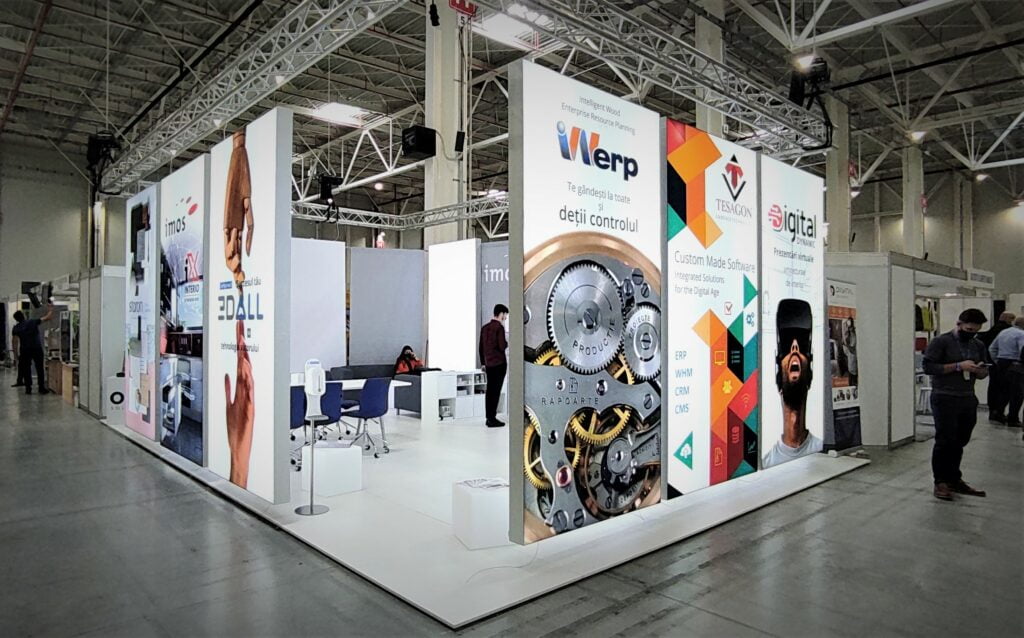 Visiting hours BIFE-SIM 2022: 22 - 25 September 2022, from 10:00 to 18:00. Admission is free.