111 exhibiting companies, 16% international presence and 14580 visitors are the figures of the 31st edition of the International Fair of Furniture, Equipment and Accessories - BIFE-SIM.
There were 4 full days where visitors could purchase furniture, equipment and decoration at significant discounts or participate in demonstrations in the machinery area.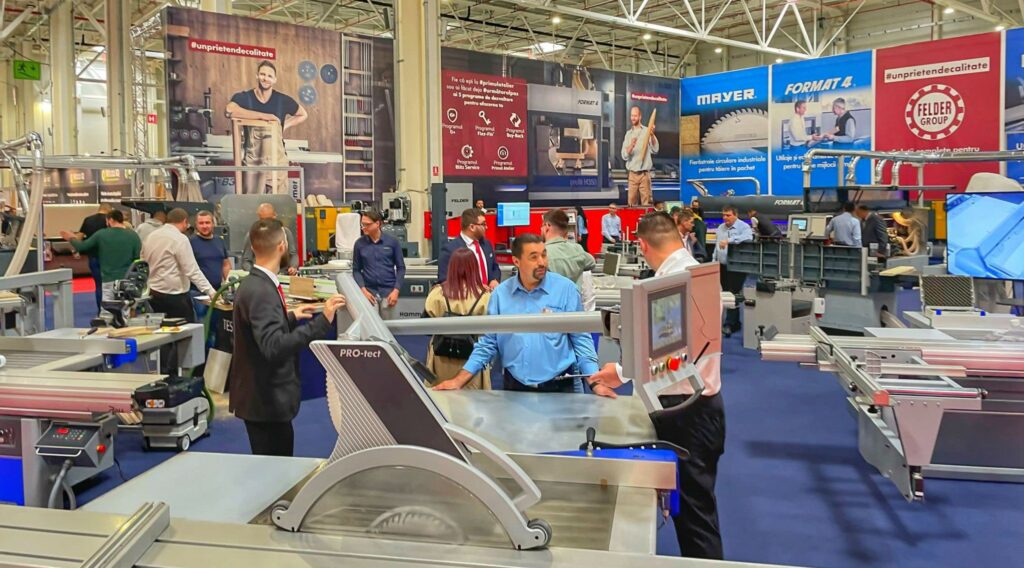 Industrial robots, high-performance software and integrated solutions for the transition to Industry 4.0 were presented.
In addition, visitors, whether specialists in the field or the general public, had the opportunity to participate in a series of free workshops on making floral arrangements for home décor, architectural programs and basic rules of furniture design.
Among the products launched in Romania at BIFE-SIM 2022 we list:
iX Scout, a new imos module that works like a digital assistant. iX Scout is a cloud service that facilitates communication and order processing. iX Scout displays all design data and manufacturing information for an online order in the browser. This eliminates the need for printed documents, making communication and information exchange between departments much easier.

iX Scout not only structures and speeds up the exchange of information, but also provides each employee at any time with exactly the information they need for their stage of work. This allows orders to be processed more efficiently and securely.
The new version of 3D ALL developed Tesagon. The library of configurable furniture cabinets has been increased; cabinets for living rooms, dressing rooms and small furniture cabinets are now available in 3D ALL standard. Gola profiles handles have also been added for kitchens. See the new list of 3D ALL standard furniture units here. Tesagon makes every effort to provide imos users with a complete product that contributes to increasing efficiency and minimizing costs in furniture factories.

The new system for drawers MERIVOBOX from Blum. It differs from other drawer systems in its diversity, design and functionality.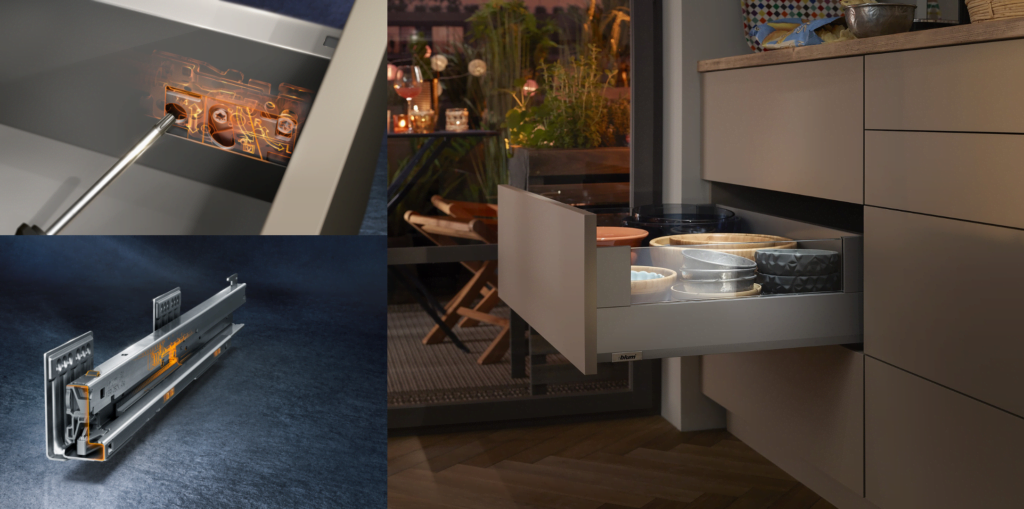 Printr-o șină de corp pe care se pot așeza sertare în funcție de preferințe, Bloom reduce complexitatea și, în același timp, stimulează diversitatea.
Aspectul caracteristic cu linii clare, precum și limbajul unic al formelor fac ca MERIVOBOX să fie inconfundabil. Linia de accent distinctivă asigură o refracție fascinantă a luminii pe laterala sertarului.
Noua construcție în formă de L a șinei de corp face ca MERIVOBOX să fie extraordinar de stabil, chiar și când este foarte încărcat. Datorită conceptului uniform al platformei, orice variantă a MERIVOBOX poate fi implementată rapid și simplu.
Cadro, noul sistem de rame din aluminiu pentru mobilier de la Hettich. Cadro este elegant, slim și are o gamă extinsă de accesorii. Poate fi folosit pentru mobilier deschis sau închis, montat pe perete sau pe podea, de sine stătător sau integrat în mobilierul existent.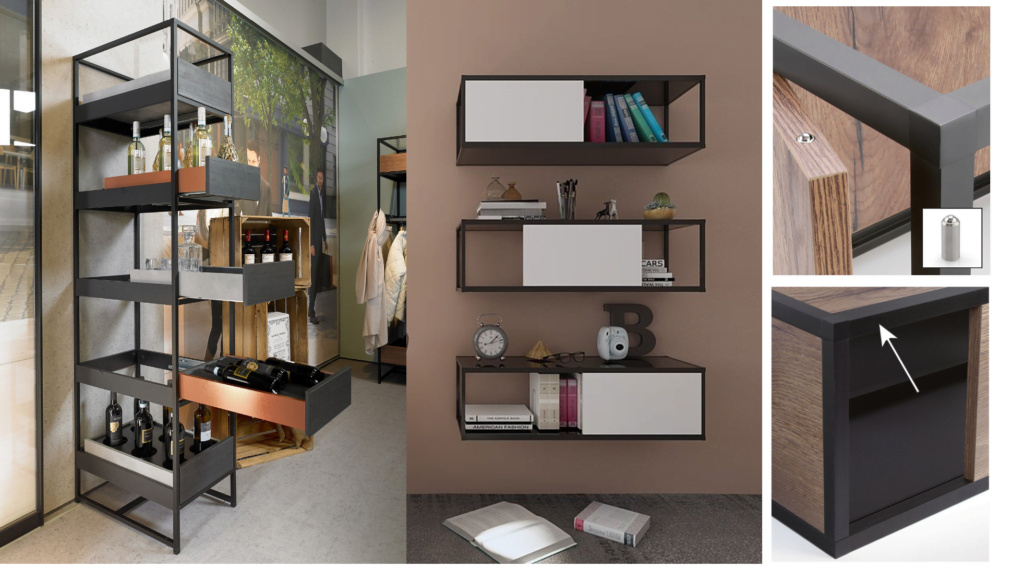 În cea de-a doua zi de expoziție au fost jurizate de către Comisia de Jurizare a CNDM proiectele participante la Consursul Național de Design de Mobilier, etapa PROTOTIPE. Toate lucrările au fost expuse într-un stand special amenajat în Pavilionul B2.
Câștigătorii desemnați în acest an sunt:
Premiul 1 – «SPINNING LOLLYPOP» creat de Mihnea Molnar-Varlam, câștigător al premiului I și în etapa de CREAȚIE a ediției 2022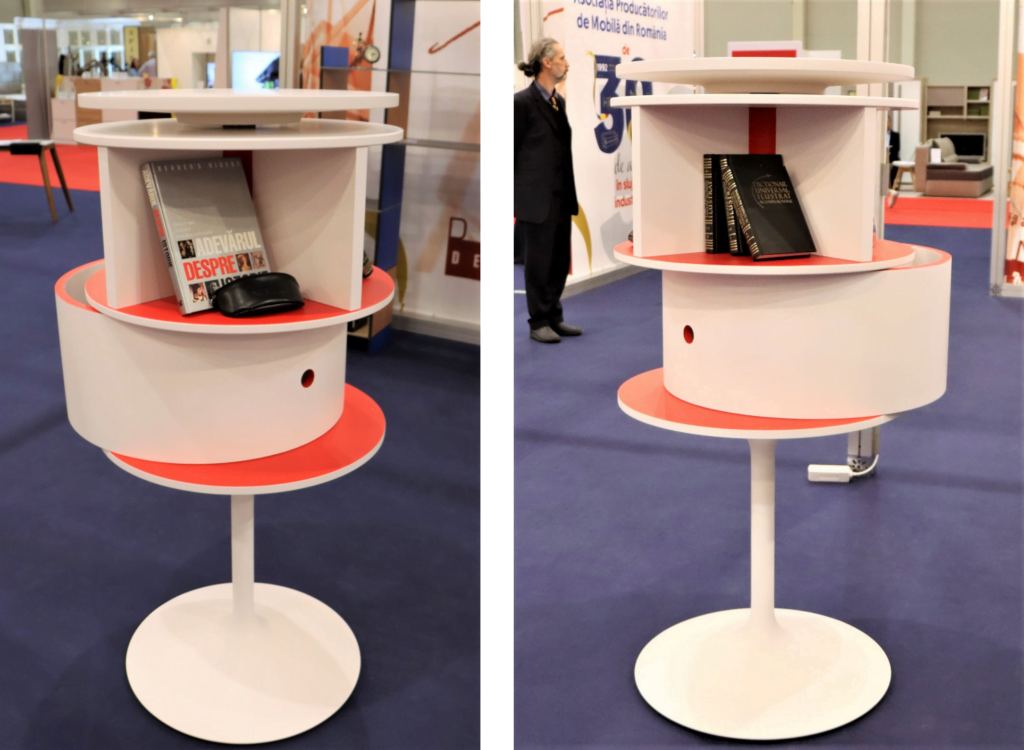 Premiul 2 – «Noptiera Embrace» creată de Oana Elena Albu, câștigătoare a premiului I în etapa de CREAȚIE a ediției 2020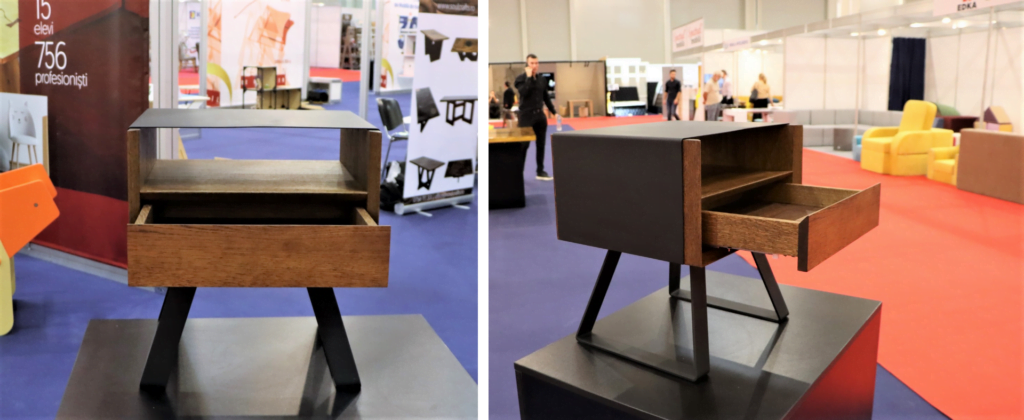 Premiul 3 – «PI-eces – Wood Stool & Chairs» create de Vlad Alexandru Oană, ce a câștigat anul acesta și o mențiune în etapa de CREAȚIE.

Evenimentul din acest an a fost unul de succes, iar numărul crescut de vizitatori și agitația din timpul celor 4 zile de expoziție au arătat că astfel de evenimente au revenit la normal, după o lungă pandemie care ne-a afectat, mai mult sau mai puțin, pe toți.