We're delighted when things are progressing. As promised, we are constantly developing our 3D ALL database, adding new elements and improving existing ones. Accordingly, we have released version 1.3.2 of 3D ALL furniture design software. We chose to launch this event at LIGNA, one of the most important events in the industry, where we participated with our partners from imos AG. This new version will also be available free of charge to all our customers who have a 3D ALL maintenance subscription.
Below are the latest updates to the 3D ALL furniture design software v. 1.3.2:
Accessories and materials:
Blum's Merivobox drawers
Blum's Aventos HK-top sytems for lifting overhead doors
36mm thickness materials for all categories of decors in the database.
dwgs for accessories (sliding holders for cabinets, tie racks, base cabinet legs, etc.)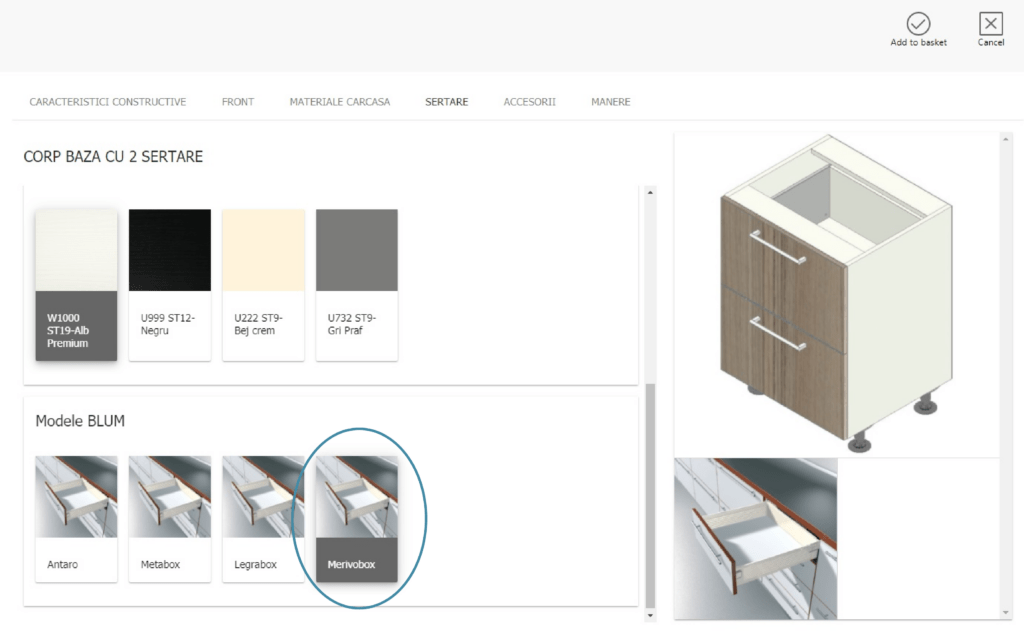 Furniture cabinet configuration:
we added a preset for edge preparation. The depth of edge prepping is adjustable between 0 and 2 mm to ensure a perfect fit and impeccable aesthetics.
presets for clearances (top, bottom, left, right) have been added. These allow for adjusting the spaces or gaps between the project's component elements. This way, you can easily customize the distances between adjacent elements, ensuring a perfect alignment and a uniform appearance in the final project.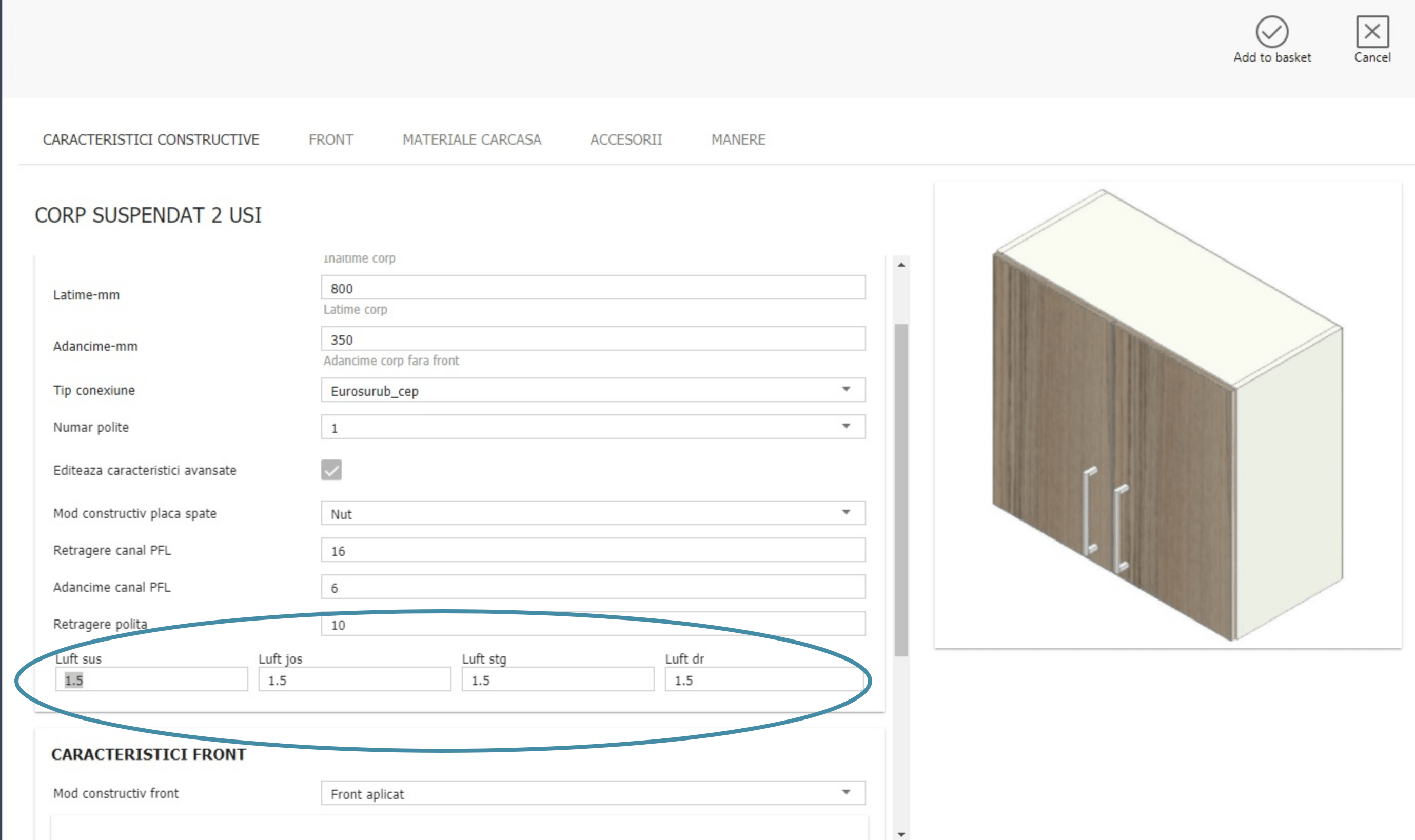 Configurable cabinets with GOLA profiles. We have expanded our library of kitchen configurable cabinets with the addition of:
tall unit with two drawers and a door for an oven and microwave
tall unit with two drawers and a door for an oven
base unit with 2 drawers - drawer in drawer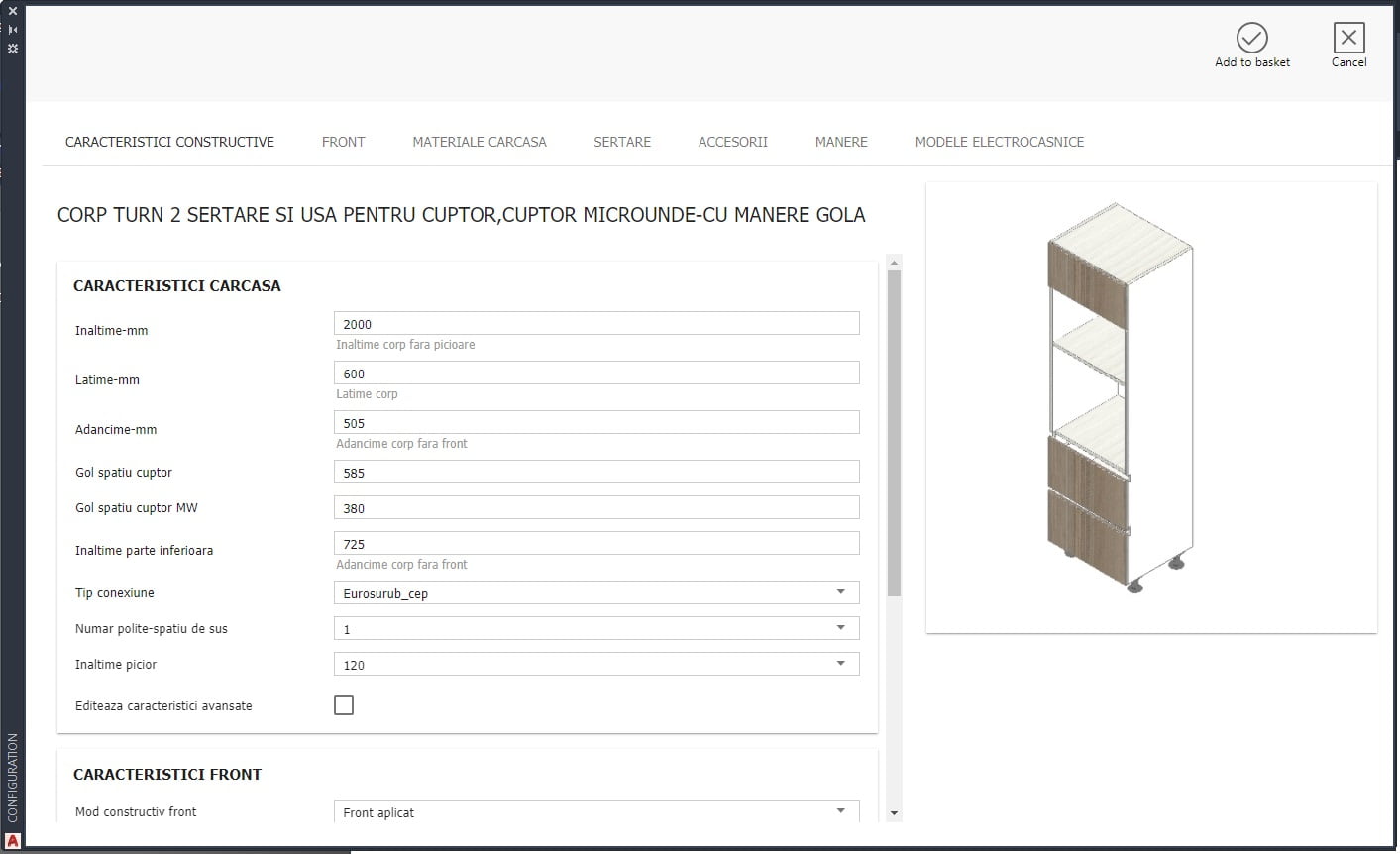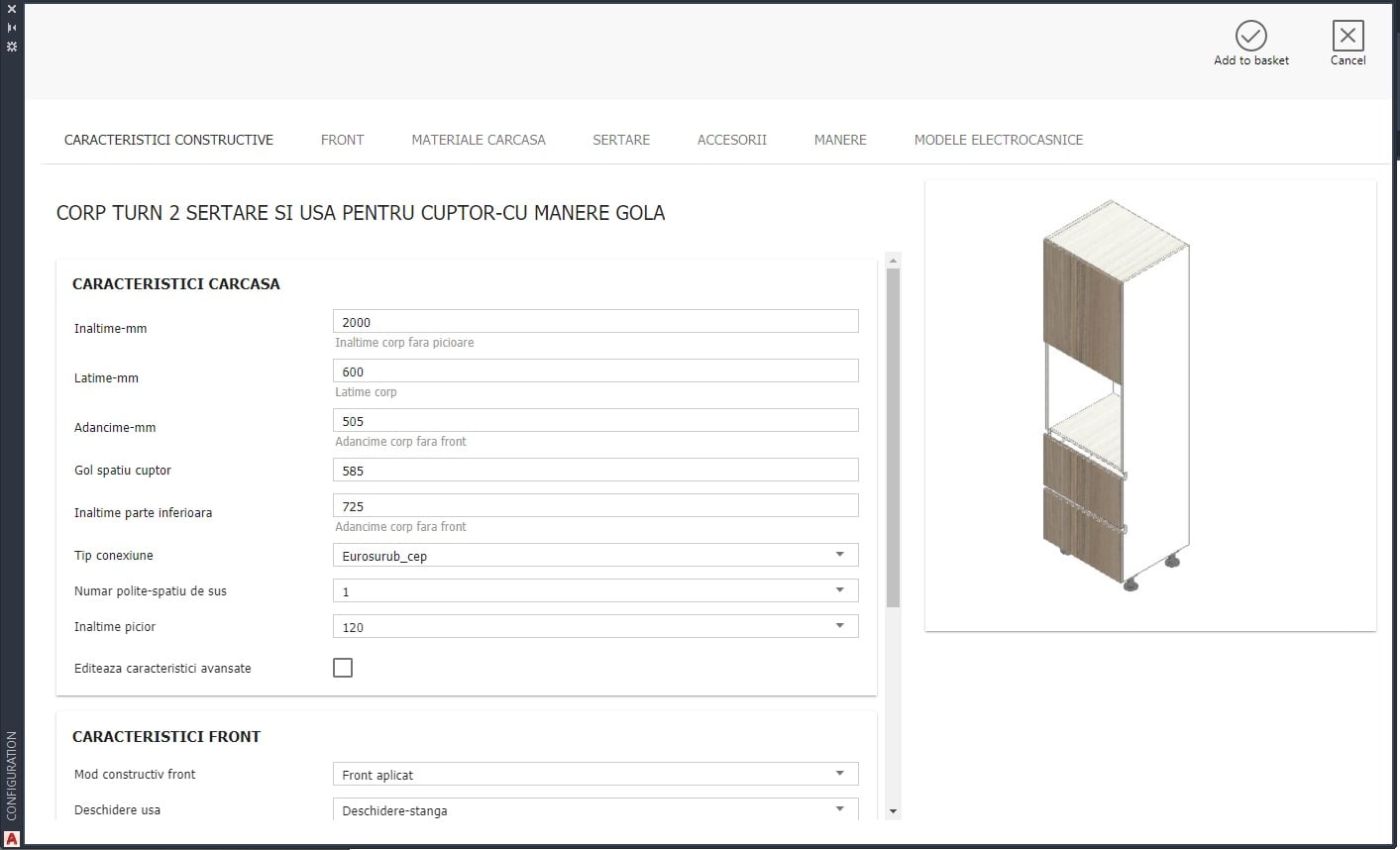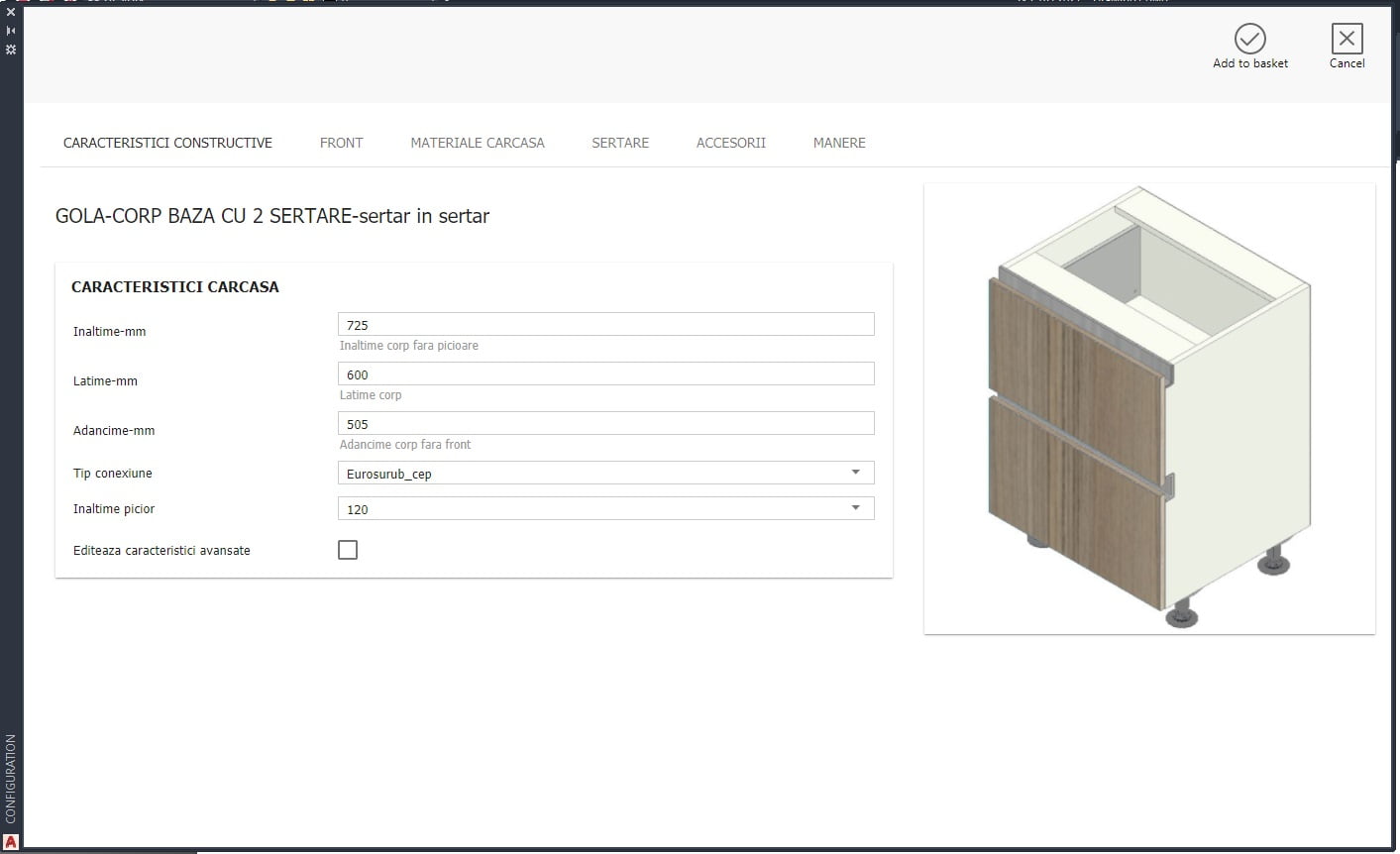 Check out here with all configurable cabinets available in the standard version of 3D ALL software..
Decorations
We have taken into account the feedback and needs of our users and added a variety of new decorations to the XML configurator, which can be used to get the most realistic renderings of furniture designs. These give users greater flexibility in customising the look and style of their projects, and allow them to express their creativity in a more advanced way.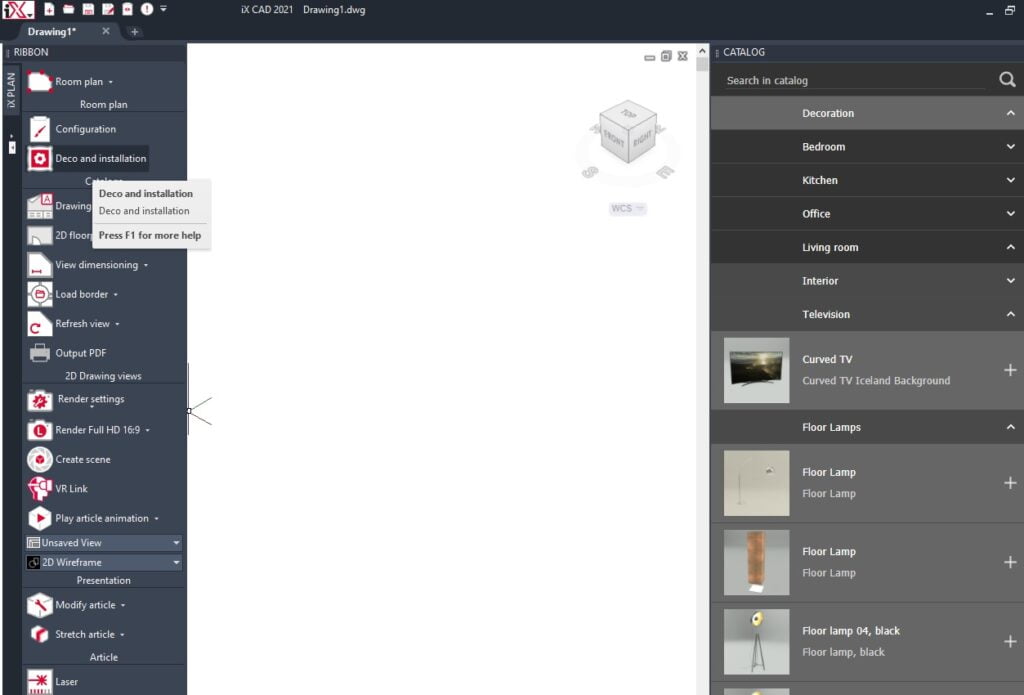 Reports
We have made significant improvements to the reporting functionality in our software system. We have added two new reports, one for materials and one for edges. These reports provide our users with detailed and accurate information on the materials and edges used in their projects. In addition, we have enhanced the existing accessories report to provide a higher level of information and make it easier to use.
As with any software system, inevitable bugs and inconsistencies are discovered as it is used. Our team has taken these issues into account and made the necessary corrections in the ALL v. 1.3.2 3D mobile design software. We want everything to work perfectly and provide a flawless experience for our customers. We continue to work continuously to make improvements and ensure that the 3D ALL database meets the highest level of our users' requirements and expectations.