The most important thing for our business is the satisfaction of our customers and their feedback is an opportunity for us to become better. So we have gathered suggestions from customers over the last half year, added new ideas from the design team and built version 1.3.1 of 3D ALL software. This version will be available free of charge to all customers with a 3D ALL maintenance subscription.
Below are some of the most important additions to the standard 3D ALL database:
We added a mask for the heating system. The mask is fixed and contains a front panel and one or two side panels, according to preference. If only one side is chosen, it can be moved left/right depending on the location of the heating unit. There is also the possibility of adding a lower crossbar if required. The mask is configurable in height, width and depth.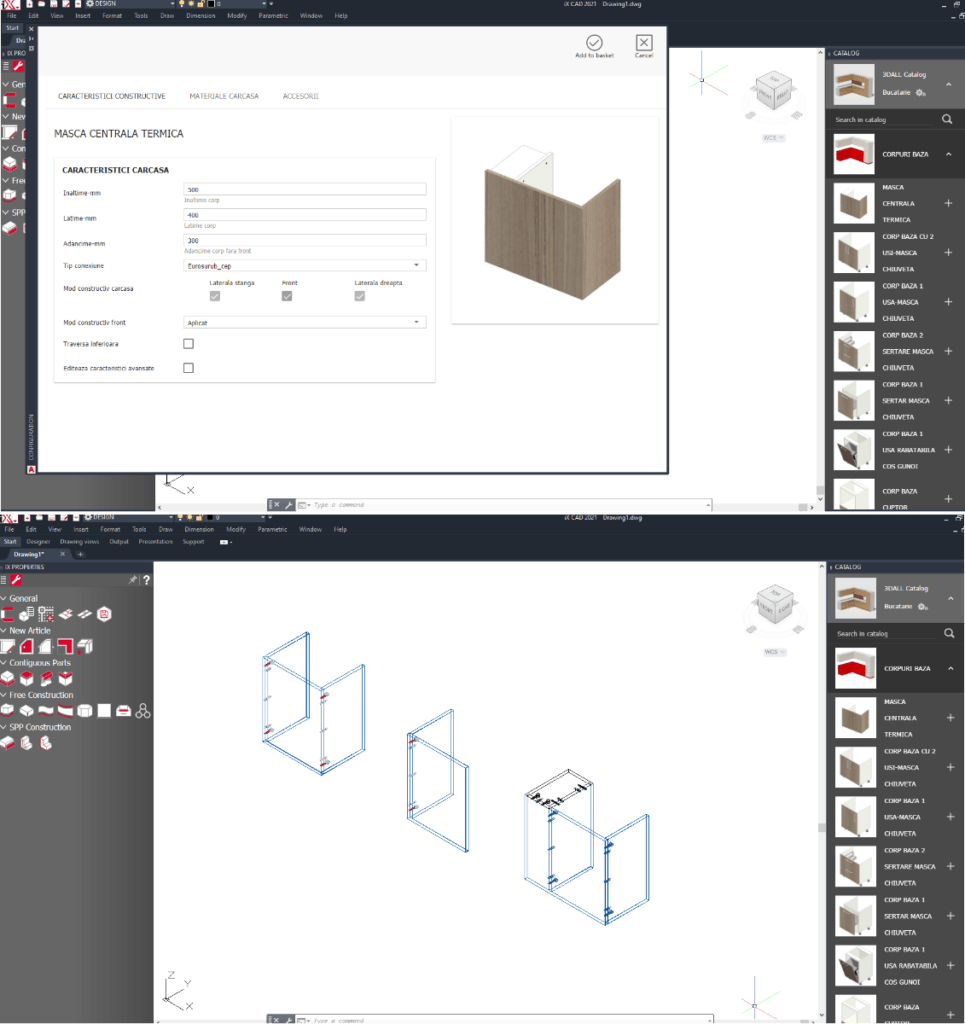 The possibility of extending the front panel at the bottom has been added to the suspended kitchen units. This solution is suitable for those who do not want handles.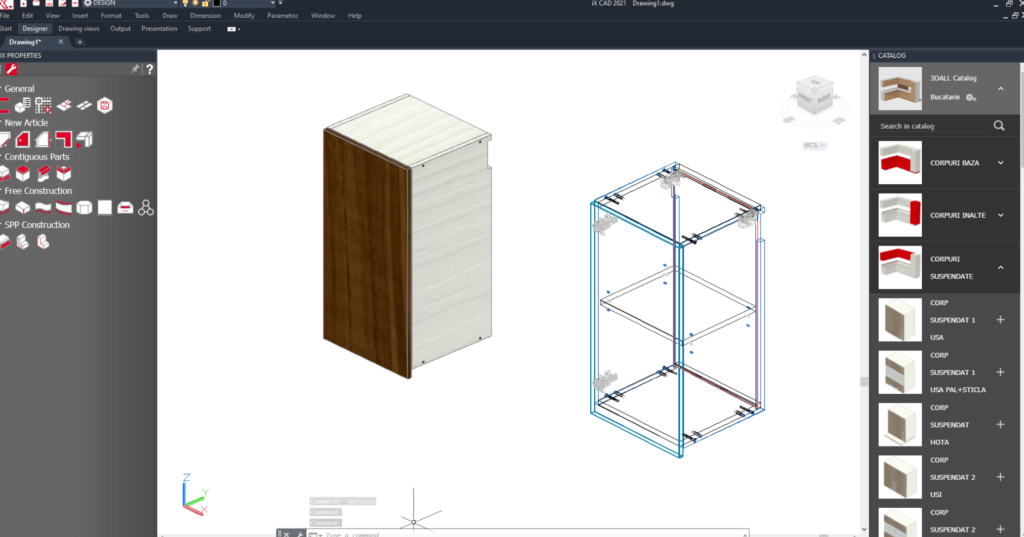 Among the connection situations that can be chosen when configuring furniture fixtures, it is now possible to choose connections only in wood dowels or only in the euroscrews.
We added columns and corresponding work groups as well as the possibility to make cut-outs for the hanger rails. Thus, depending on the location of the cabinet, left/right side cut-outs can be chosen for end cabinets or cut-outs for middle ones.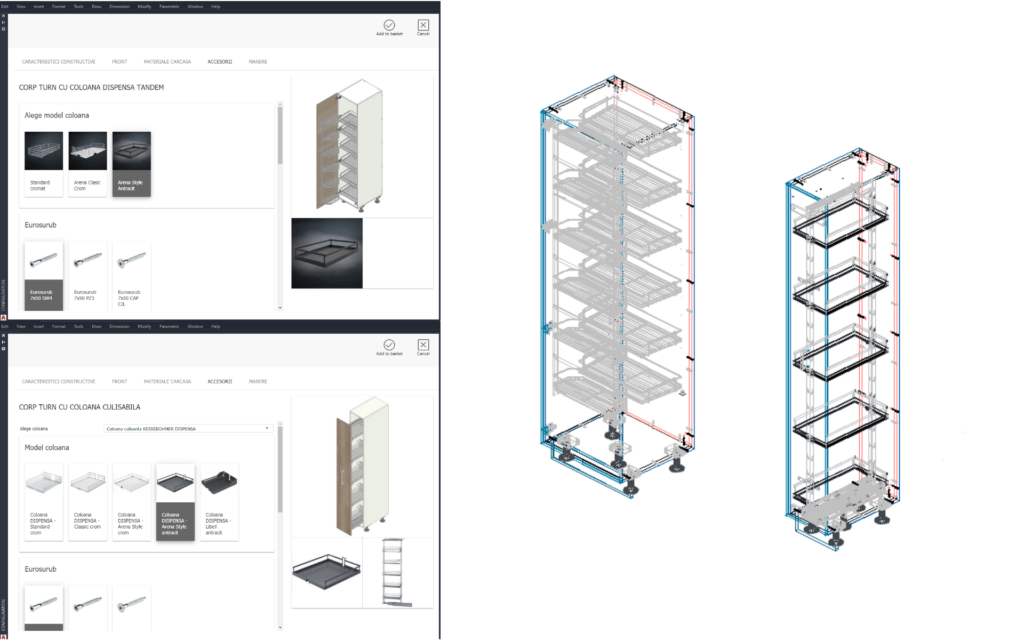 The depth limit for suspended units has been increased from 350mm to 600mm in order to accommodate deeper suspended units.
The catalogue of materials and accessories has been completed with accessories from Hettich. Hinges, connectors, legs and slides from the Accesoria catalogue have been added. New materials and edges from Fundermax and Falco, new worktop decors from Fundermax, Falco, Pfleiderer and 10mm compact worktops from Fundermax have also been added.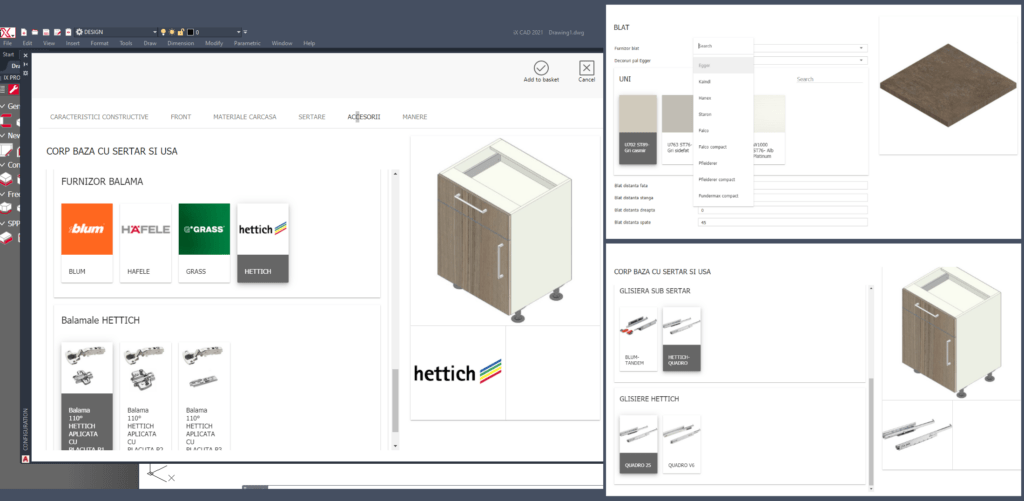 At the same time, in the 3D ALL v. 1.3.1 are now available 5 preconfigured kitchens, including one with Gola handles, which can serve as inspiration or as the basis for a new project.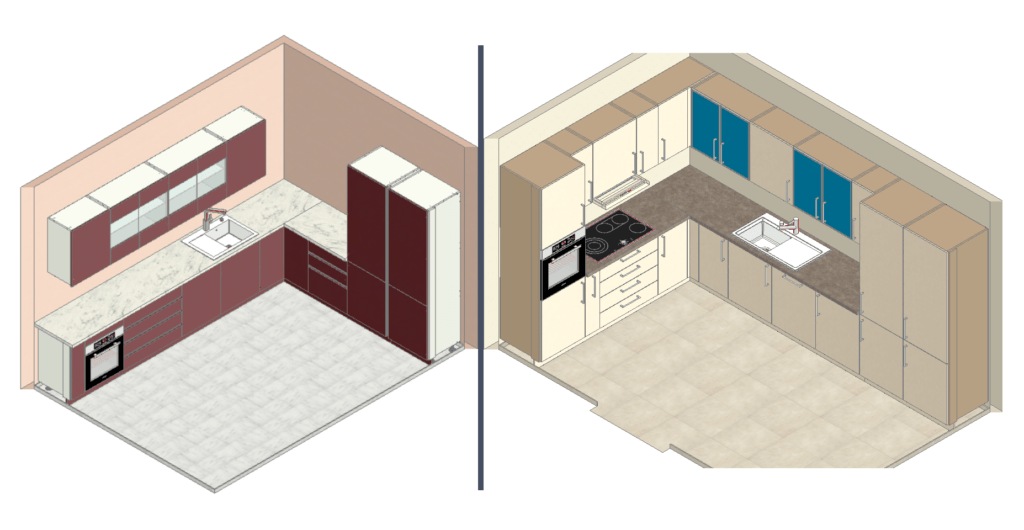 The 3D ALL team is constantly working on updating the database in order to offer current and future partners a complete product that will help them make their business as efficient as possible and save time and money.